When creating a new position in the SuccessFactors Employee Central environment an approval process could be required and therefore a workflow can be configured. Since the system had a slightly different behavior when using Dynamic Roles/Groups for Position workflows (check KBA 2337281 for example), you may need to configure the position workflow based on position matrix relationships instead.
Here is an approach on how to cover this requirement:
1. Position Matrix Relationship Configuration
The different matrix position relationships can be created in the correspondent MDF picklist accordingly with your needs: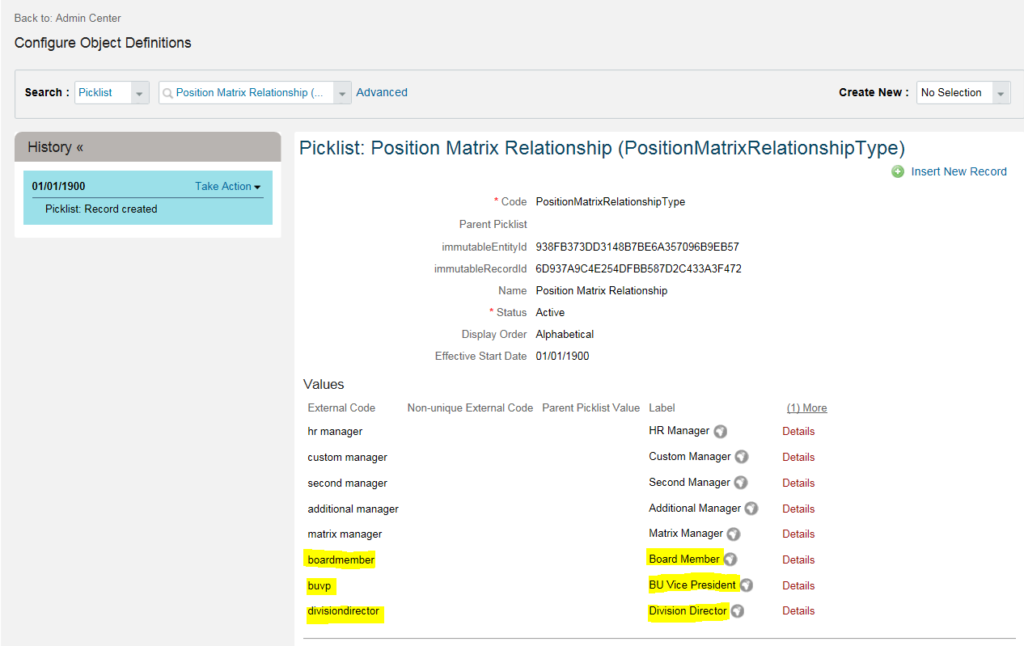 This matrix relationships will be available to be selected in the position object.
2. Workflow configuration based on position matrix relationships
See below a workflow example to be triggered when creating a new position: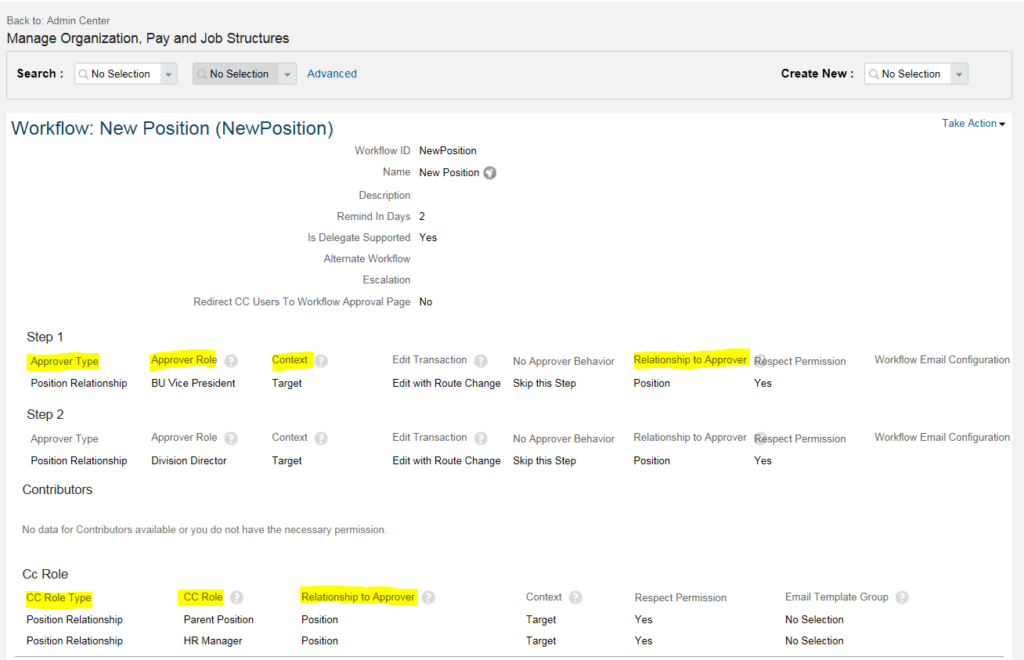 In order for the workflow to be triggered, the following requirements have to be covered:
The Approver/CC Role Types must be defined as "Position Relationship"
The Context defined as "Target"
The Relationship to Approver must be "Position".
Create the correspondent Business Rule in order to trigger the workflow when the change reason of the position is "New Position" for example and assign the Business Rule to the Position Object on the Save Rules section.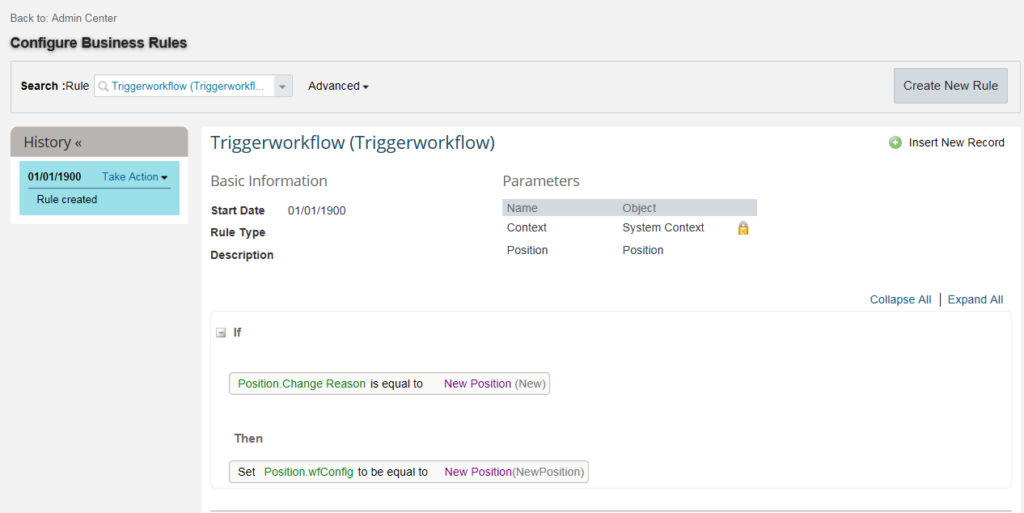 3. Assign matrix relationships when creating a position in the system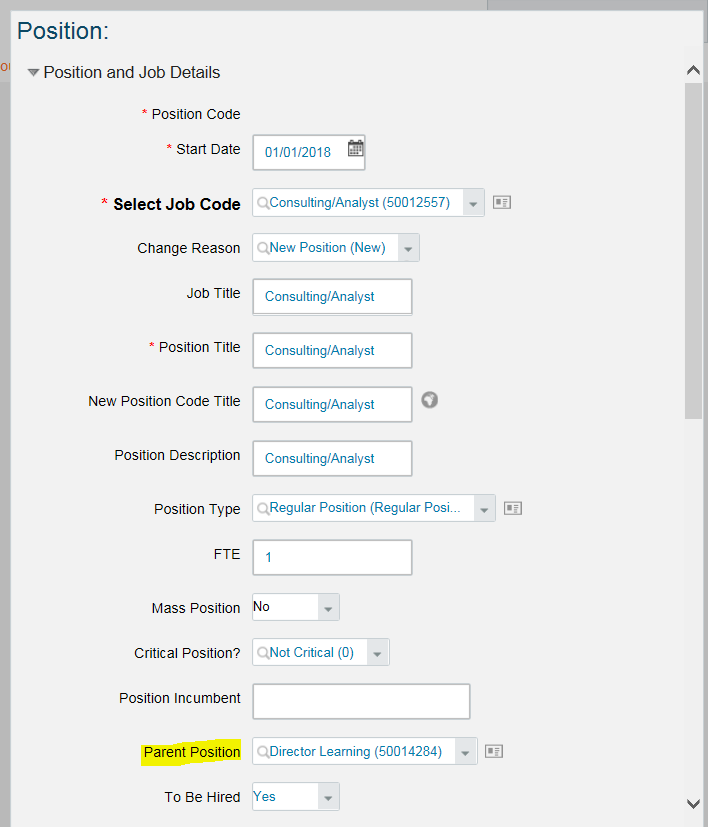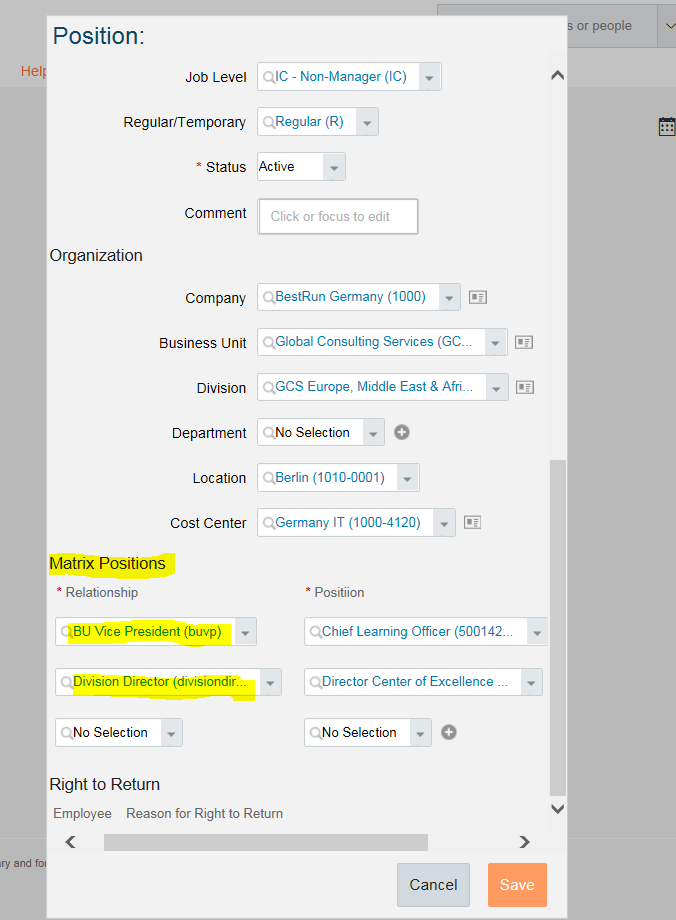 A logic can also be to assign the matrix relationship via a BR in order to automate the matrix relationships assignation to the position based on the organizational structured where the position is included (e.g. head of a specific division can be identified and his position can be assigned as the Division Director matrix relationship).
When saving the position the correspondent workflow will be triggered: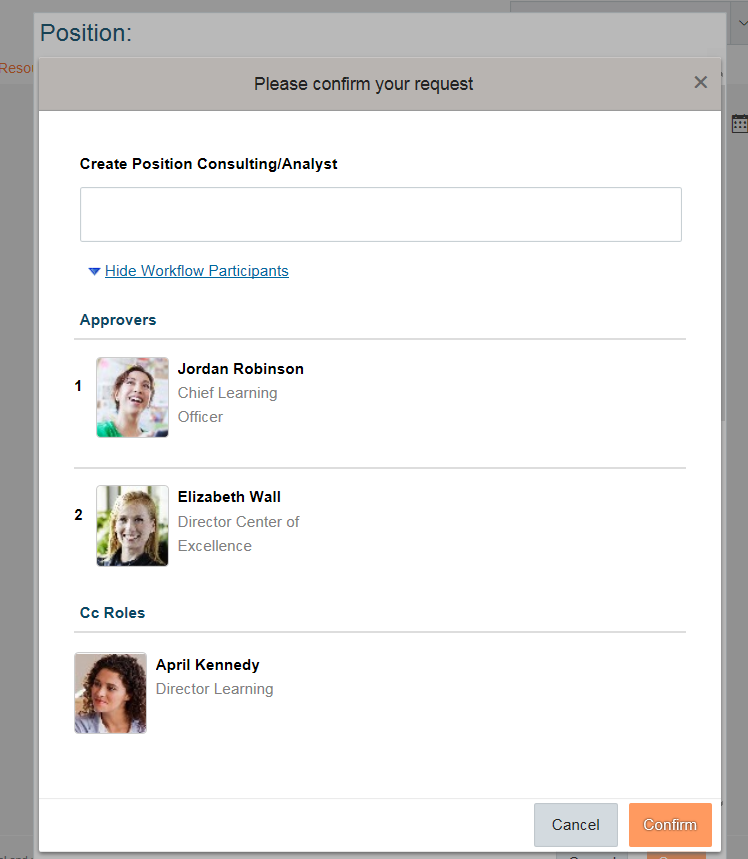 Susana Ferreira on Linkedin
Fabian Moser on Linkedin.
Patrik Neubacher on Linkedin.