Do you heard about the new Report Center within SuccessFactors? What is the difference to the old report surface? Are there any advantages? Do I need to switch to the Report Center? I think everyone who works with SuccessFactors/Reporting had this kind of questions in their mind. In this article, you will find an overview about the Report Center and its functionalities.
Let's start with…
Report Center
The Report Center unifies all the Reporting tools under one UI (Online Report Designer (ORD), Ad-Hoc Reporting or Dashboards and Tiles).
The category column describes the type of a report. Could be a Report – Canvas, Report – Table, Dashboard or Tile.
Action column you are able to share, edit, and delete reports.
Searching functionality is also available in the Report Center.
Filter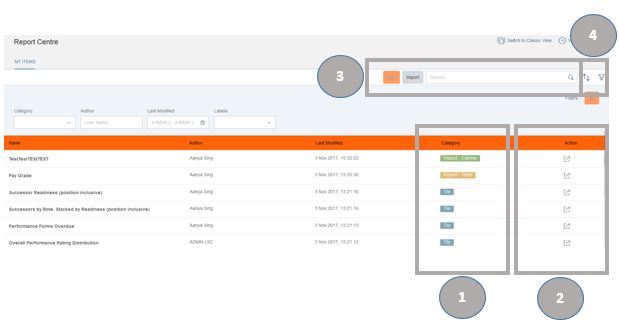 Create Reports
If you click the "New" button, you need to decide which kind of report you want to create:
Report Canvas = ORD Report
Report Table = Ad-Hoc Report
Tile
Dashboard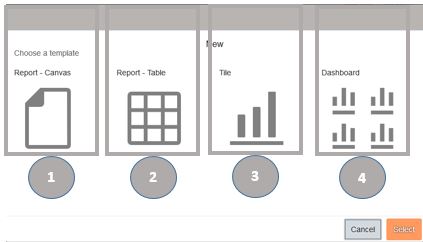 The UI's for the specific reports are the same as before the Report Center.
Share Reports
It is possible to share reports with other users in SuccessFactors. If you need a Step-by-Step Guide, please follow this link: How to share a report?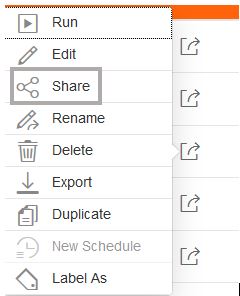 Decide if it's a specific user, Group or Role within SuccessFactors who needs access to the report.
New Schedule
It is possible to create a new schedule for reports. You can schedule reports offline to download them later or schedule reports to be sent to File Transfer Protocol (FTP).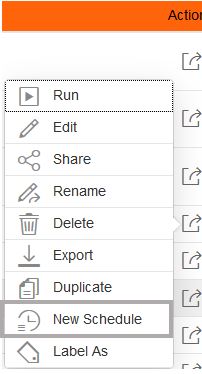 Afterwards you need to define in which format the report should be displayed (Excel, PDF, CSV, PPT). Format Excel is only supported for Report-Table and not for Report-Canvas. If you want to create a schedule for Report-Canvas to Excel, using the legacy Report Distributor is needed.
Schedule Offline means, that the Report will be run and can be downloaded from View Schedules.
Job Occurrence defines, on which day the report should be run. You can define schedules on a daily, weekly, monthly or yearly base.
Label as
It could be very difficult to find your specific reports in the Report Center because there are plenty of it and you can easily get lost.
To detect reports more easily, you can define labels.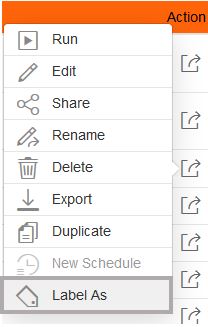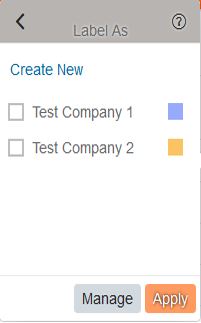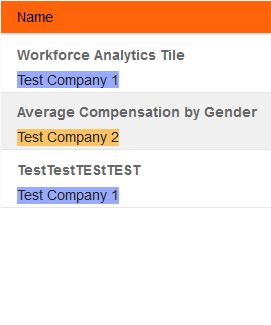 With labels, you can classify your reports and find them with the filter function pretty fast. For example you can use label function to classify reports by Legal Entity.