If you need to identify active users and their corresponding permission groups in SuccessFactors please follow the
guide below:
Would you like to print a cheat sheet (quick reference Card) for "Report Center - Show active users and their Permission Groups"? Please click the Image below for a pdf file  of the cheat sheet to open: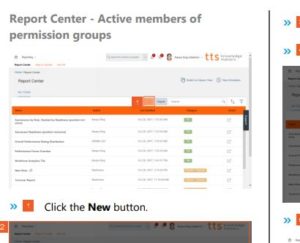 My passion is to create free SuccessFactors quick reference guides for admin and user.
If you miss one please let me know.
Fabian Moser on Linkedin.